Box Cena di Natale
38€
BIT0676551
We created the Autumn Box for you: a selection of 6 cocktails to celebrate this season. The most enveloping and relaxing to enhance the pleasure of home nights.
Key Ingredients:
Margarita NEXT 10.8% Vol

|
Gimlet 23.3% Vol

|
Gin Proved 22.2% Vol

|
Tea Sour 19.3% Vol

|
Tommy's Margarita 20.0% Vol

|
Cosmopolitan 10.8% Vol
Make your Christmas dinner unique with our exclusive selection of artisanal cocktails, perfectly paired with festive dishes. With elegant packaging, these drinks add a touch of magic to your home celebrations. Elevate Christmas to unforgettable heights with our gourmet cocktails crafted by Patrick Pistolesi, ready to be served at your home dinner.
Margarita Next - Cointreau / Seedlip Grove 42 / Exotico Tequila / Agave Syrup / Lime solution / 1883 Lime Cordial / Water | 100ml / ABV 10.8% Vol
Sour, sassy, sunny, citrusy, crisp notes this lower alcohol riff on the Agave Mexican classic is crafted with Cointreau, Tequila Exotico Blanco, Seedlip Grove 42 and tangy 1883 Lime Cordial. 
Gimlet - Tanqueray Gin / 1883 Lime Cordial ! 100ml | 23.3% Vol

An aromatic, citrusy,  classic mix of Tanqueray London Dry Gin and lime to give your tastebuds a welcome kick.
Gin Proved - Tanqueray Gin | Bols Parfait Amour | Organic Citric Acid | Toschi Liquid Sugar | Water | 100ml / 22.2% Vol
A delicate floral bouquet of rose and violet petals distinguish this cocktail with Tanqueray London Dry Gin.
Tea Sour  - T+ Tea Liqueur  (55%)  / citric acid / Toschi Sugar Cane Syrup / Water | 100ml / Alc. 19.3% vol.
Crafted with T+ Tea Liqueur, this fruity take on the traditional  ice tea cocktail is the perfect recipe for a warm, fun day with friends.
Tommy's Margarita - Exotico Blanco Tequila / Toschi Organic agave Syrup / organic citric acid / water | 100 ml / 20% Vol
A full Mexican twist on the Margarita that allows the Tequila Exotico Blanco 100% Blue Agave to shine through.
Cosmopolitan - Ketel One Family Made Vodka / Cointreau / Toschi Cranberry syrup / Organic citric acid / Water | 100 ml / 22% vol.
Sips in the City with this fabulous classic pink cocktail made with Premium Ketel One Family Made Vodka, a splash of Cointreau and the all important Cranberry.

Hand-mixed in Italy with the best spirits in the world
We'll bring a high quality, thrilling tasting experience to your home or wherever you like. Treat yourself to or gift a wonderful sensory moment; our cocktails are created to Patrick Pistolesi's recipes and shipped in fully recyclable designer packaging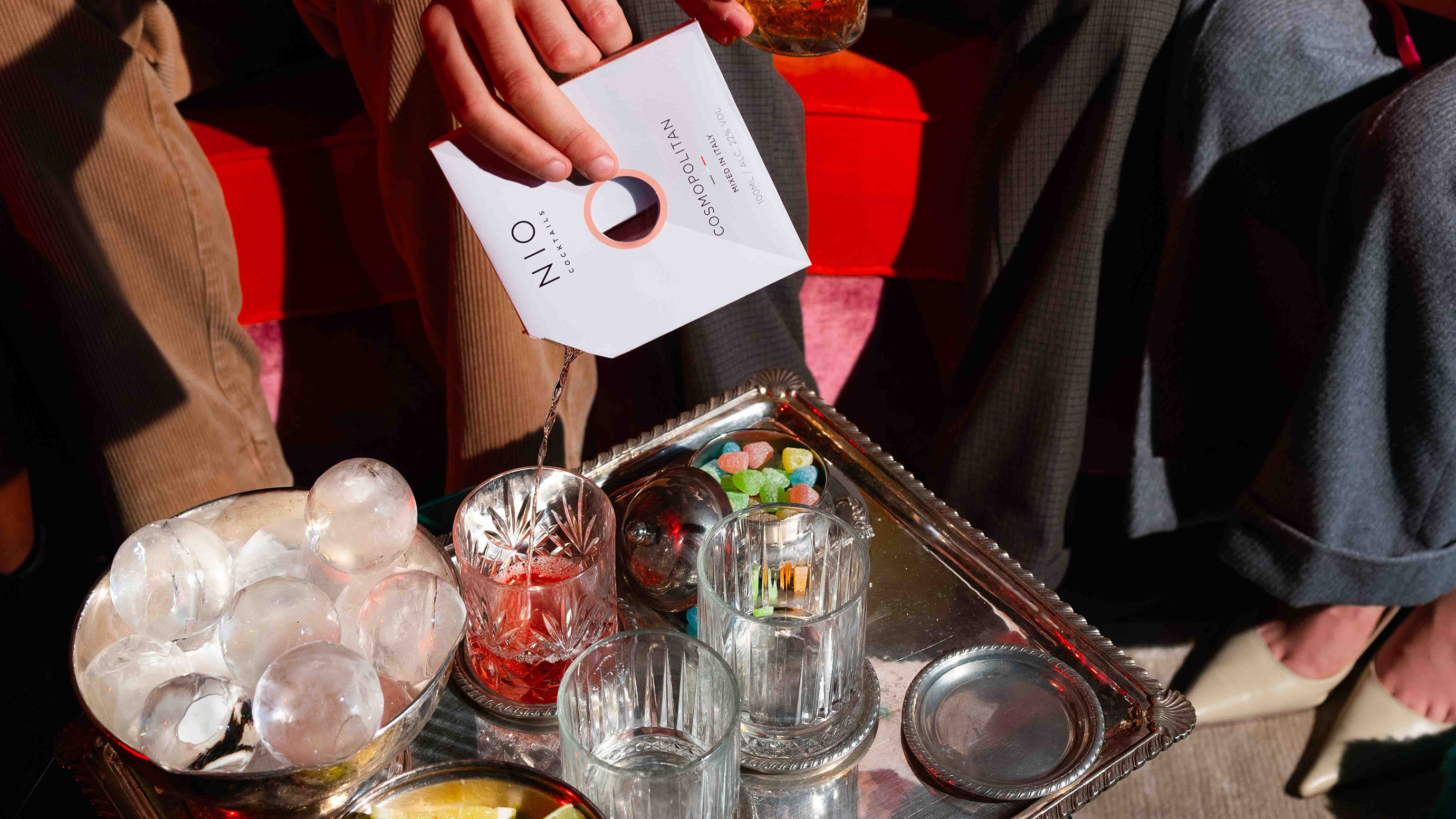 Perchè regalare la Box Cena Di Natale
6 profili di note straordinarie ti aspettano per completare la tua esperienza culinaria natalizia con amici e familiari. Si godranno ancora di più le festività natalizie con i sapori amari, secchi, aspri e fruttati mixati in Italia dal Master Mixologist Patrick Pistolesi del bar Drink Kong, Roma, classificato al 16° posto dei World's 50 Best Bars.