GQ Cocktail Box
36€
BIT0440836
Key Ingredients:
1 Milanese Bianco

|
1 The Dandy

|
1 Sensei

|
1 The Apple
Make your gifts even more special by embellishing them with an elegant Gift Box by NIO Cocktails.

Together with the box you will also receive a card to personalize with a greeting message dedicated to whoever you want. The NIO Gift Box is suitable to contain your boxes of 4, 5 or 10 cocktails.

NIO Gift Box is perfect to contain our 4 cocktails boxes (Postcards from Japan, Postcards from Venice, Cardamaro, Martini Riserva, Tropical, Spring Selection).

Cheers!

Hand-mixed in Italy with the best spirits in the world
We'll bring a high quality, thrilling tasting experience to your home or wherever you like. Treat yourself to or gift a wonderful sensory moment; our cocktails are created to Patrick Pistolesi's recipes and shipped in fully recyclable designer packaging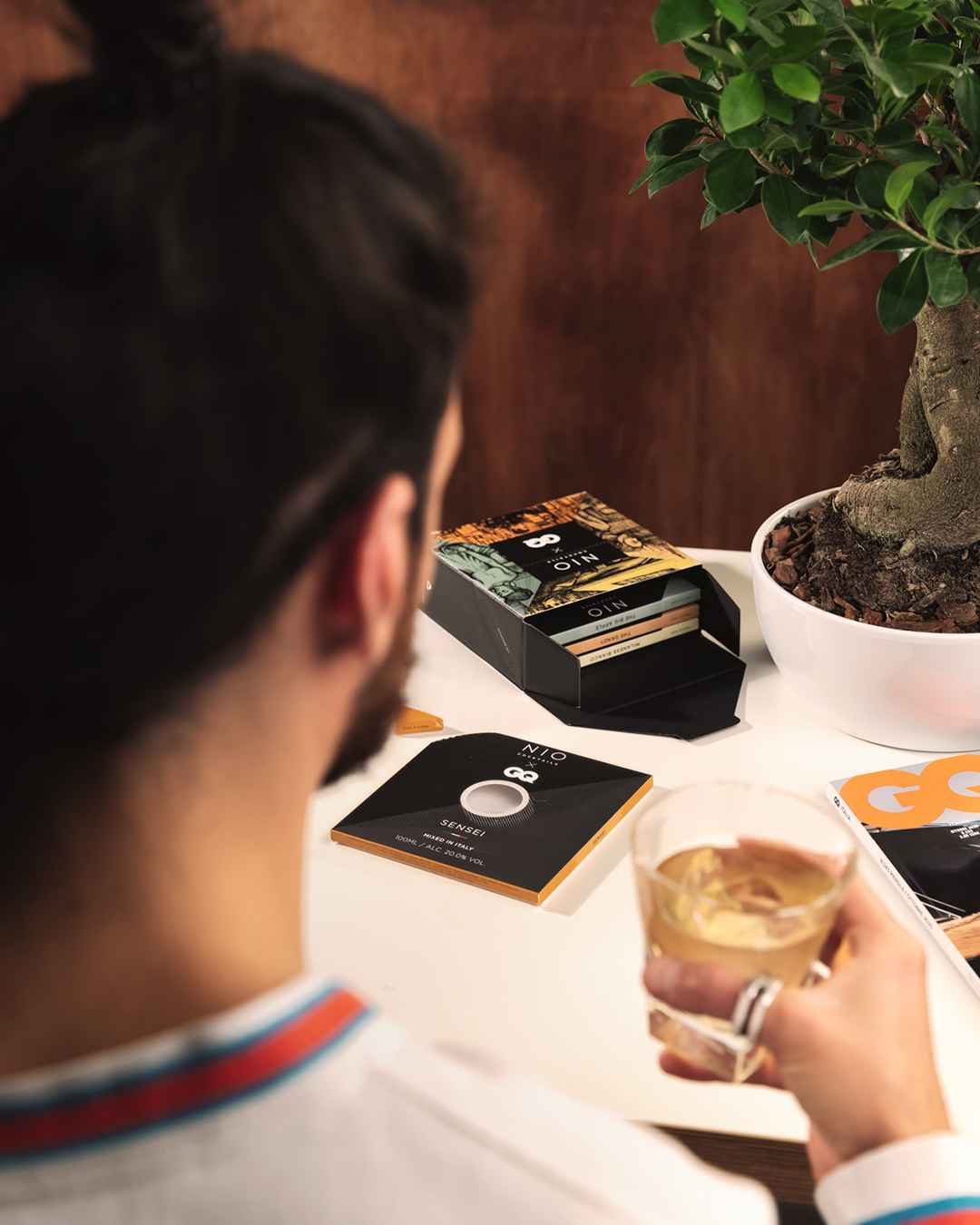 NIO COCKTAILS x GQ
Creata da NIO Cocktails esclusivamente per GQ, la collezione, confezionata in un set regalo realizzato con materiali riciclabili al 100%, è disponibile per l'acquisto online e pronta da gustare nel comfort della propria casa. Un diario estetico per un viaggio sensoriale: 4 città, 4 capitali del gusto, 4 stili diversi. La confezione contiene: 4 cocktail esclusivi creati e miscelati dal NIO Cocktails master mixologist Patrick Pistolesi per GQ