Why you'll love it
We'll bring a high quality, thrilling tasting experience to your home or wherever you like. Treat yourself to or gift a wonderful sensory moment; our cocktails are created to Patrick Pistolesi's recipes and shipped in fully recyclable designer packaging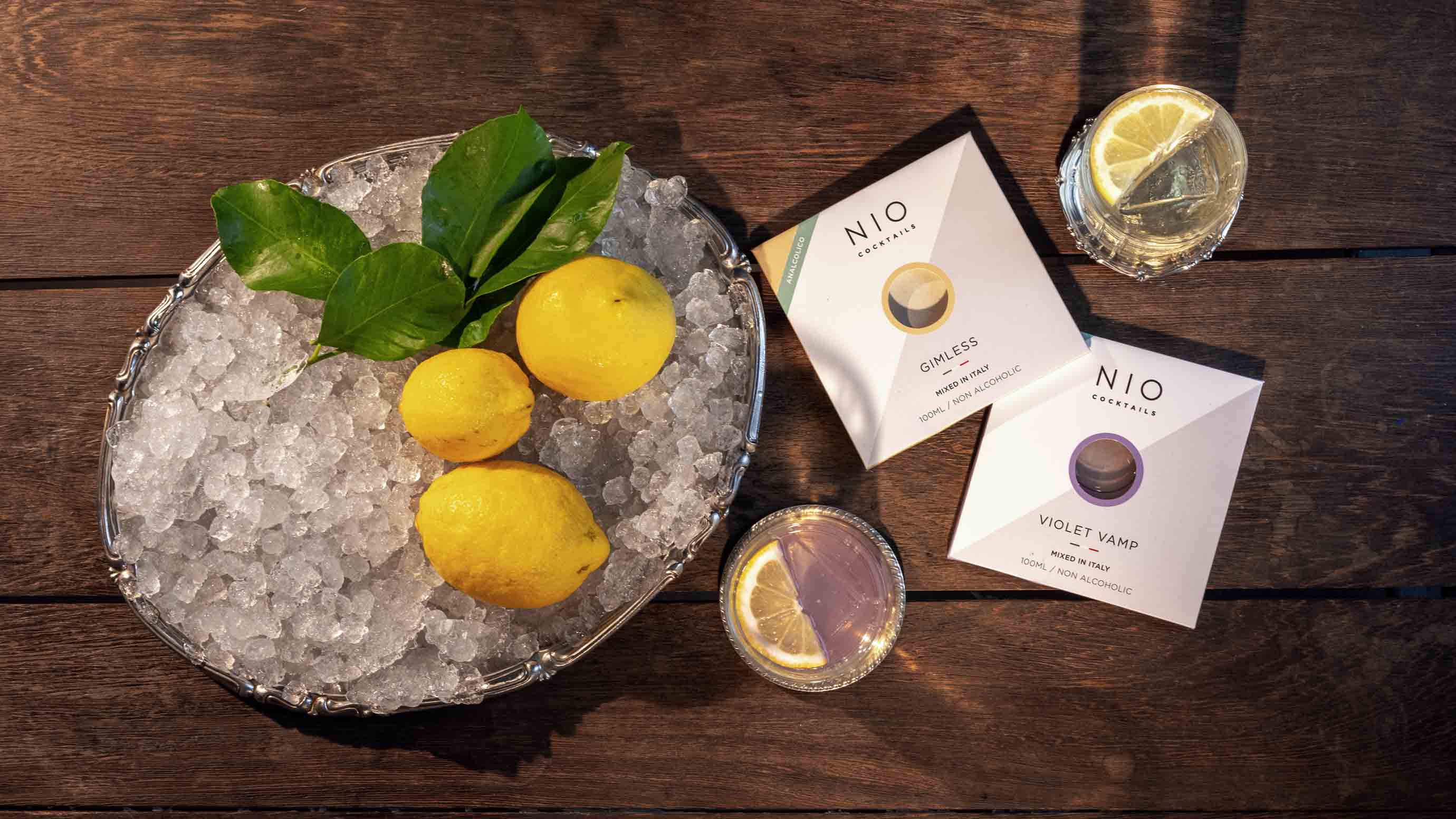 The history of Gimless
The original Gimlet cocktail is listed all the way back in The Savoy Cocktail Book of 1930 but as the world evolves so do tastes. In 2023, a new, lighter outlook has given us food for thought. Welcome, to our newborn Gimless, the Gimlet's no-alcohol sister. We are honoured to have Tanqueray 0.0% Alcohol Free as the dry base note and we're positive the original Gimlet creators would approve.
Taste a high quality cocktail, wherever you want it: just 3 gestures...
1. Shake
Choose your favorite NIO Cocktails and have a glass full of ice ready. Shake the pack.
2. TEAR OFF
Just pinch and tear the colored corner, you do not need to remove it from the paper case.
3. POUR
Pour into the glass and let stand for a minute to enjoy everything perfectly... better in good company.