Mystery Box
25€
BIT0453442
Introducing you to the exclusive NIO Cocktails premium Mystery Box with 4 new arrivals.
On April 18, 4 new cocktails will drop on our menu.
Why wait?
Order your Mystery Box now and be the first to discover Patrick Pistolesi's new creations:
- a great Gin-based classic and true Hollywood star;
- a pop cocktail, based on the most famous, best-selling Italian liqueur in the world;
- a modern, sweet twist on a classic made with Tequila;
- a precious drop for fans of NIO Cocktails.
We have added four new cocktails to the build-a box-menu so you can add a touch of mystery to your own personalised box, to include four new intriguing flavours. The question is, are you ready for a real taste adventure?*
*Ingredients do not contain any traces of almonds or other nuts, thus excluding any risk of allergens.
Should you have any questions, or need anything further, please do contact us by email on info@nio-cocktails.com
Hand-mixed in Italy with the best spirits in the world
We'll bring a high quality, thrilling tasting experience to your home or wherever you like. Treat yourself to or gift a wonderful sensory moment; our cocktails are created to Patrick Pistolesi's recipes and shipped in fully recyclable designer packaging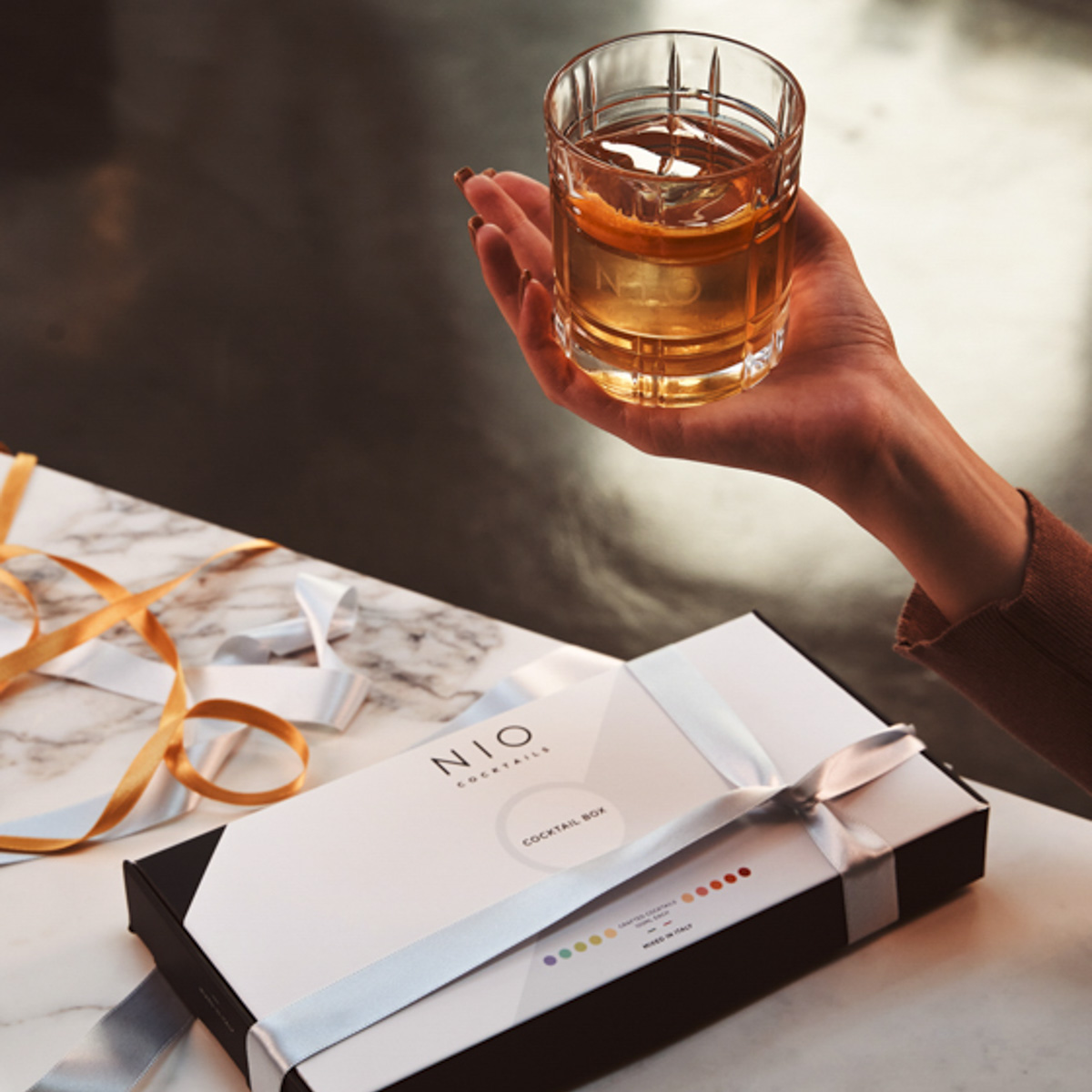 What's inside the BOX
It's a secret. but what we can tell you is that we have added four brand new cocktails to the menu with notes that are crisp, sophisticated, dry and sour. Along with gin, tequila and liqueurs, you'll find the most famous Italian liqueur in the world.