Summer NEXT Box
30€
BIT0475387
6 cocktail eleganti per soddisfare tutti i palati.
Key Ingredients:
2 x Margarita NEXT

|
2 x Negroni NEXT
2 x Margarita Next - Cointreau / Seedlip Grove 42 / Exotico Tequila / Sciroppo d'agave / Soluzione di lime / 1883 Lime Cordial / Acqua / 100ml/ LOW ABV 10.8
Note aspre, sfacciate, solari, agrumate e dolci, questa rivisitazione a bassa gradazione alcolica del classico messicano Agave.
2 x Negroni Next - Tanqueray 0,0% Senza Alcol / Cocchi Storico Vermouth di Torino / Campari / Angostura Amari Aromatici/ Acqua / 100m l ABV 10,8% VOL
Una rivisitazione in chiave low alcohol del classico cocktail italiano, con note di scorza d'arancia e chiodi di garofano. Un autentico must per le serate eleganti.
Hand-mixed in Italy with the best spirits in the world
We'll bring a high quality, thrilling tasting experience to your home or wherever you like. Treat yourself to or gift a wonderful sensory moment; our cocktails are created to Patrick Pistolesi's recipes and shipped in fully recyclable designer packaging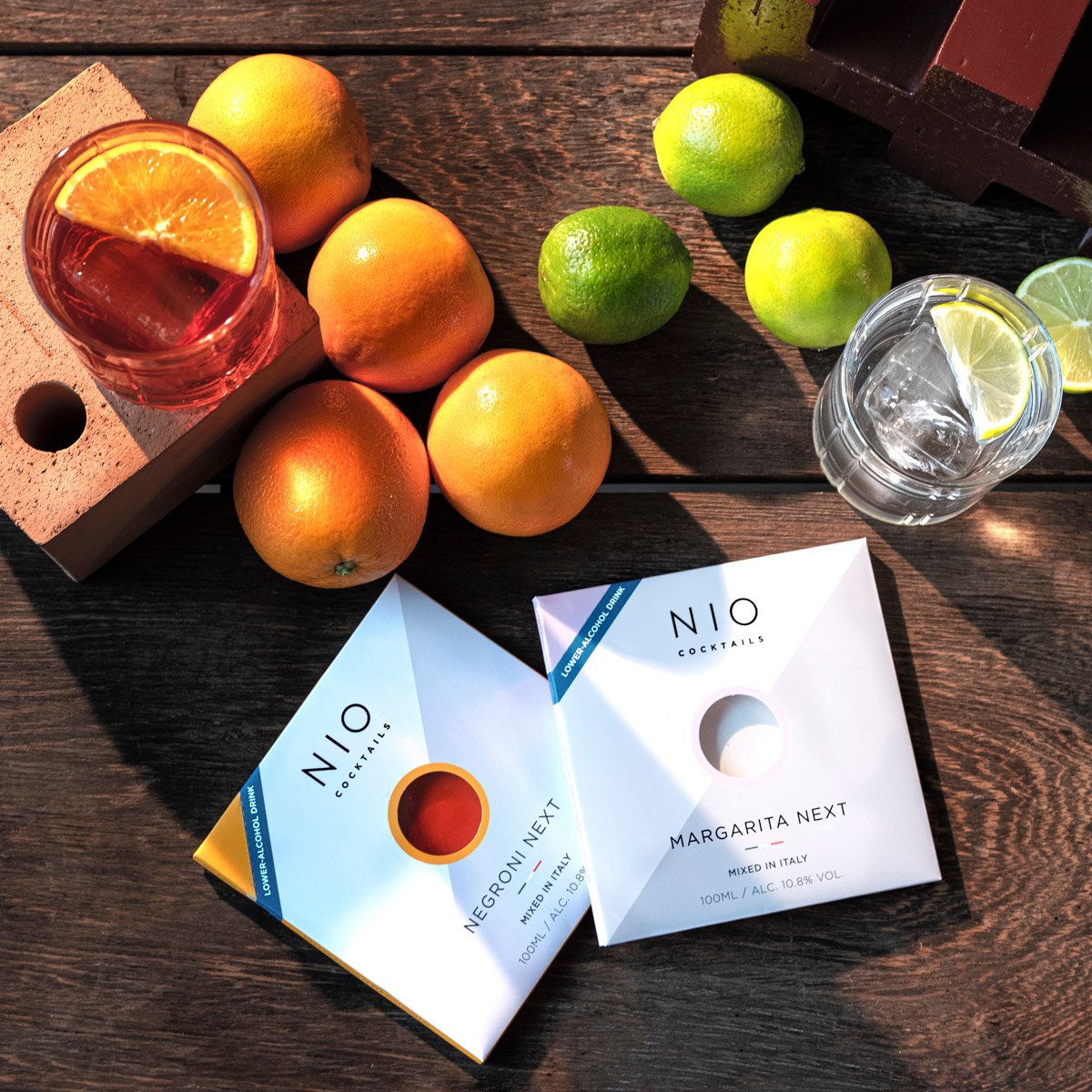 Why you'll love it
Creati dal Mixologist esperto Patrick Pistolesi, le nostre rivisitazioni dei cocktail classici a bassa gradazione alcolica sono con Tanqueray 0.0% Alcohol Free, Premium Tequila Exotico Blanco e Alcohol free Seedlip Grove 42. Avrai quindi tutte le note sottili degli originali, quindi nessuna rinuncia ai loro famosi profili aromatici. Cocktail win-win elegantemente leggeri con un cuore tutto italiano.