Hand-mixed in Italy with the best spirits in the world
We'll bring a high quality, thrilling tasting experience to your home or wherever you like. Treat yourself to or gift a wonderful sensory moment; our cocktails are created to Patrick Pistolesi's recipes and shipped in fully recyclable designer packaging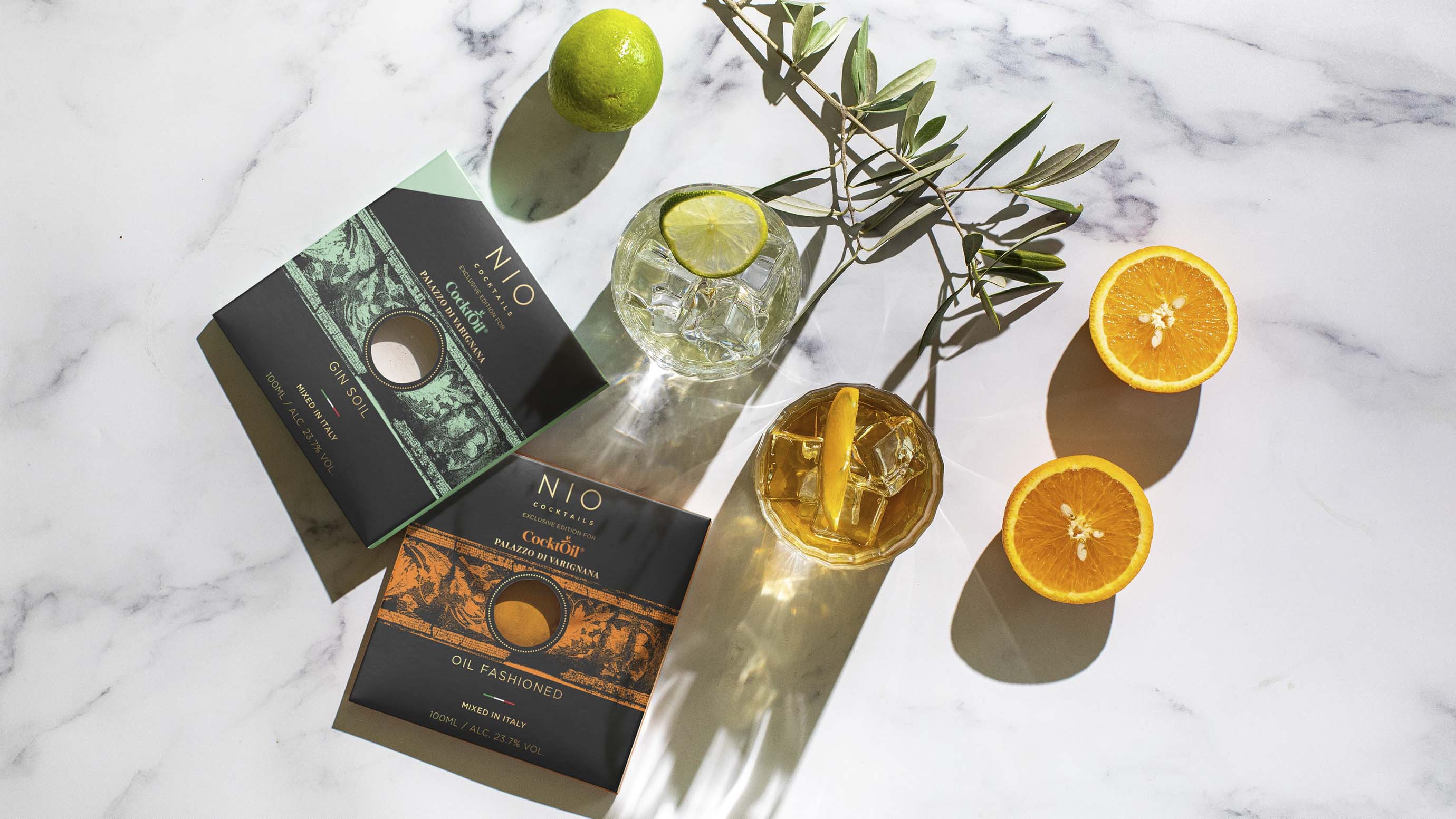 Why you'll love it
The mainstay of the Old Fashioned, Four Roses Bourbon Whiskey, blends seamlessly with the singular fruitiness of Palazzo Varignana Extra Virgin Olive Oil for a uniquely pan-Mediterranean riff on this classic cocktail. Hints of gently spiced pear and apple suffuse with the silky richness of olive oil made from olives harvested in the heart of the Emilia-Romagna Region. This unique ingredient breathes new life into a famous cocktail for a richer, smoother texture with an exceptionally mellow taste.
Taste a high quality cocktail, wherever you want it: just 3 gestures...
1. Shake
Choose your favorite NIO Cocktails and have a glass full of ice ready. Shake the pack.
2. TEAR OFF
Just pinch and tear the colored corner, you do not need to remove it from the paper case.
3. POUR
Pour into the glass and let stand for a minute to enjoy everything perfectly... better in good company.
Would you prefer to visit our EU store?
NIO has different stores for different regions and we want to make sure that you browse the correct store.

Are you 18+?
To enter website you must be 18+