Why you'll love it
Some people say you shouldn't mess with a classic. Those people will never get to experience the unexpected joy of the Cuban Negroni. It's the sophisticated Italian cocktail you know and love, but with a twist: Ron Santiago de Cuba instead of gin. It brings a touch more warmth and sweetness, which delights Negroni fans and converts Negroni sceptics.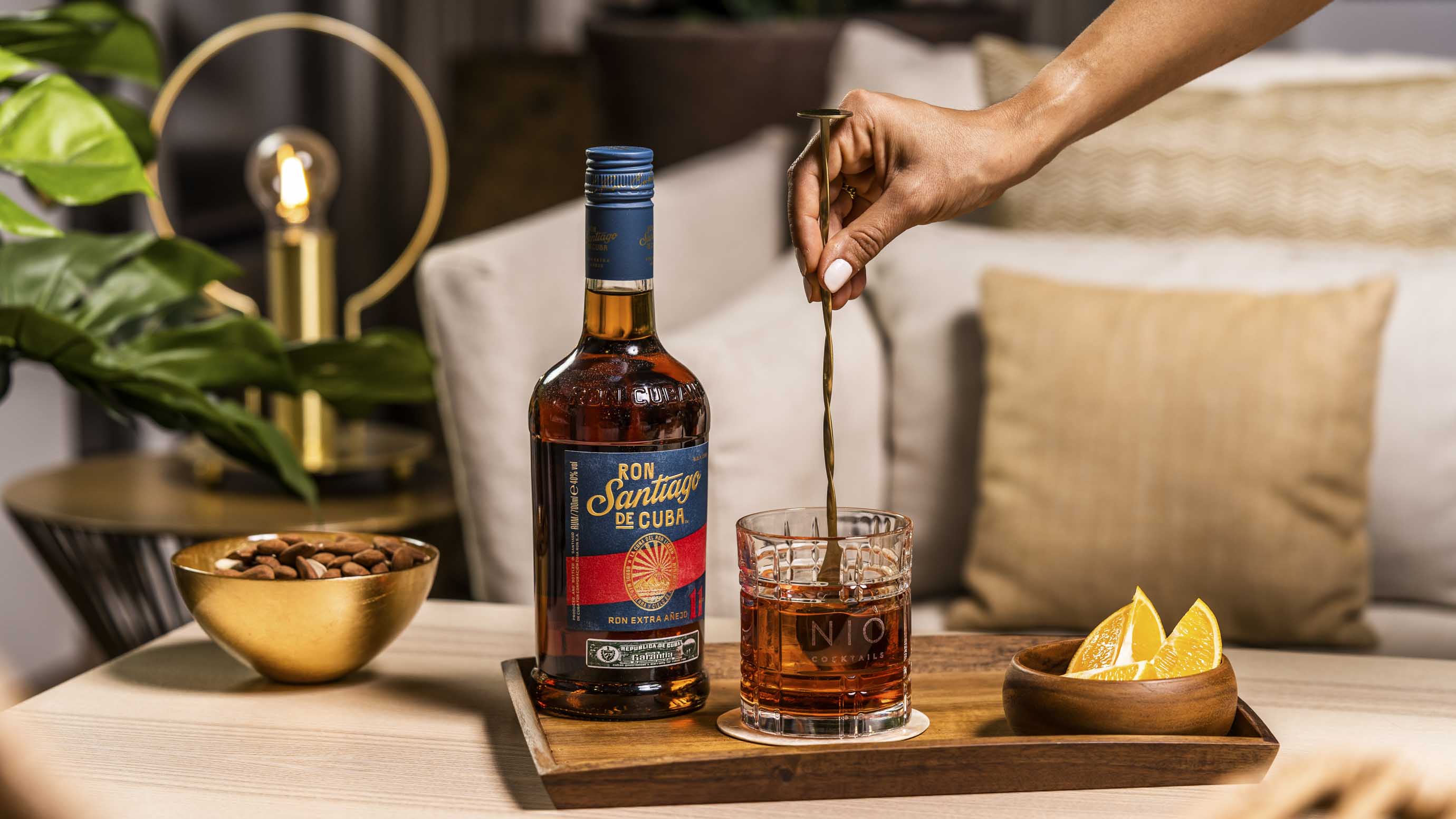 The Cuban Negroni's story
This cocktail features the same ingredients that won our classic Negroni multiple awards: Cocchi Vermouth, Campari Bitter and Angostura aromatic bitters. The Cuban addition comes from Ron Santiago de Cuba 11-year-old Extra Añejo. The perfect moment to enjoy the Cuban Negroni is just before dinner. The surprising tropical twist will intrigue your guests and impress those who appreciate a re-invented classic.
Taste a high quality cocktail, wherever you want it: just 3 gestures...
1. Shake
Choose your favorite NIO Cocktails and have a glass full of ice ready. Shake the pack.
2. TEAR OFF
Just pinch and tear the colored corner, you do not need to remove it from the paper case.
3. POUR
Pour into the glass and let stand for a minute to enjoy everything perfectly... better in good company.
Would you prefer to visit our EU store?
NIO has different stores for different regions and we want to make sure that you browse the correct store.

Are you 18+?
To enter website you must be 18+