Perchè ti piacerà
We'll bring a high quality, thrilling tasting experience to your home or wherever you like. Treat yourself to or gift a wonderful sensory moment; our cocktails are created to Patrick Pistolesi's recipes and shipped in fully recyclable designer packaging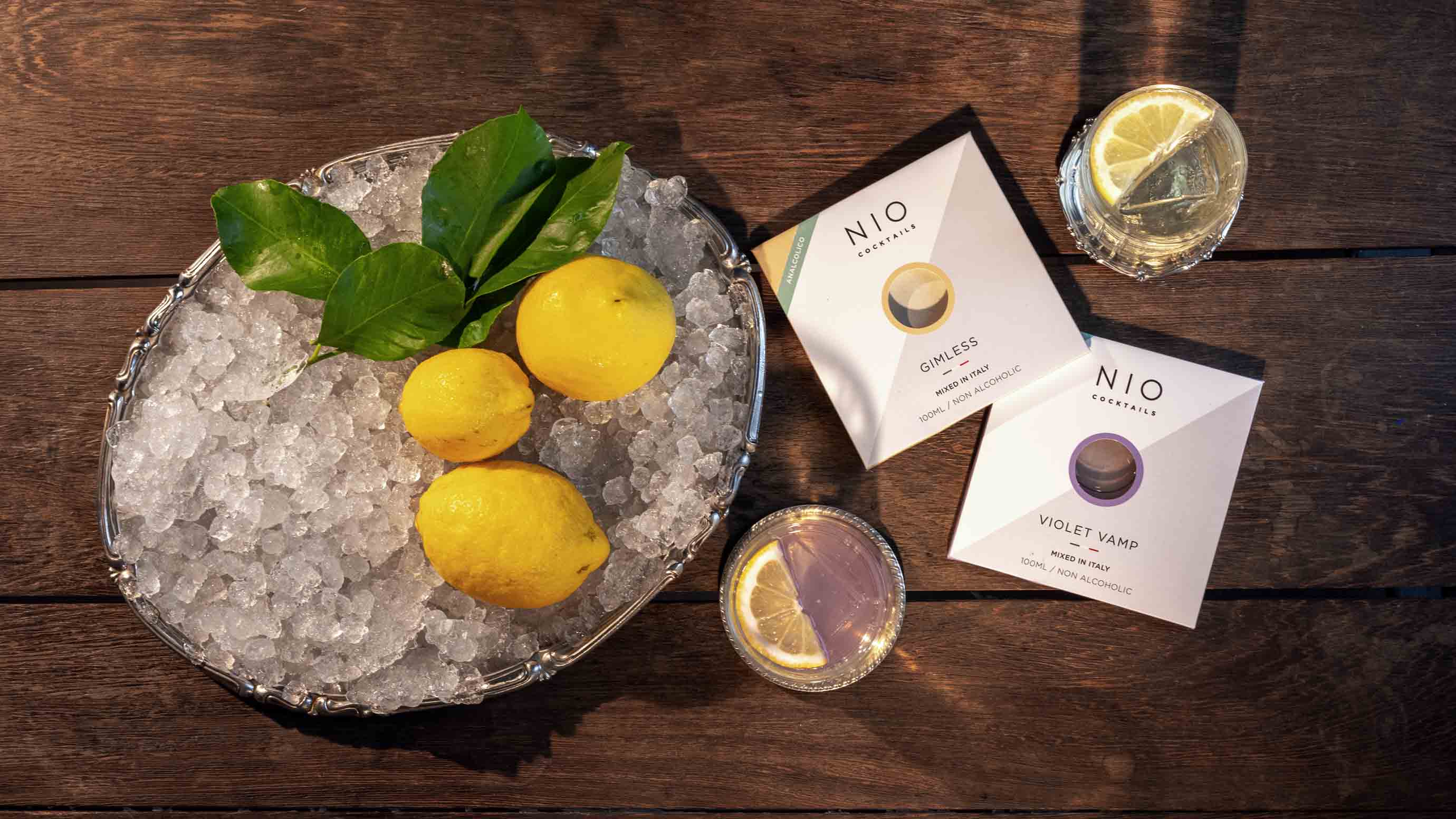 The history of Violet Vamp
The history of the Violet Vamp starts today. Inspirational, loyal, simple, the violet in both colour and note is a symbol of the beauty of resilience and is the fragrant embodiment of nature. But look out, it's not all violets. The aromatics of Tanqueray 0,0% Alcohol Free add determined, complex notes while lime is the perfect balance of sourness necessary to detract from an otherwise too goody-goody profile. Specially mixed with flair in Italy by our flowery Master Mixologist, Patrick Pistolesi.
Taste a high quality cocktail, wherever you want it: just 3 gestures...
1. Shake
Choose your favorite NIO Cocktails and have a glass full of ice ready. Shake the pack.
2. TEAR OFF
Just pinch and tear the colored corner, you do not need to remove it from the paper case.
3. POUR
Pour into the glass and let stand for a minute to enjoy everything perfectly... better in good company.