Why you'll love it
We'll bring a high quality, thrilling tasting experience to your home or wherever you like. Treat yourself to or gift a wonderful sensory moment; our cocktails are created to Patrick Pistolesi's recipes and shipped in fully recyclable designer packaging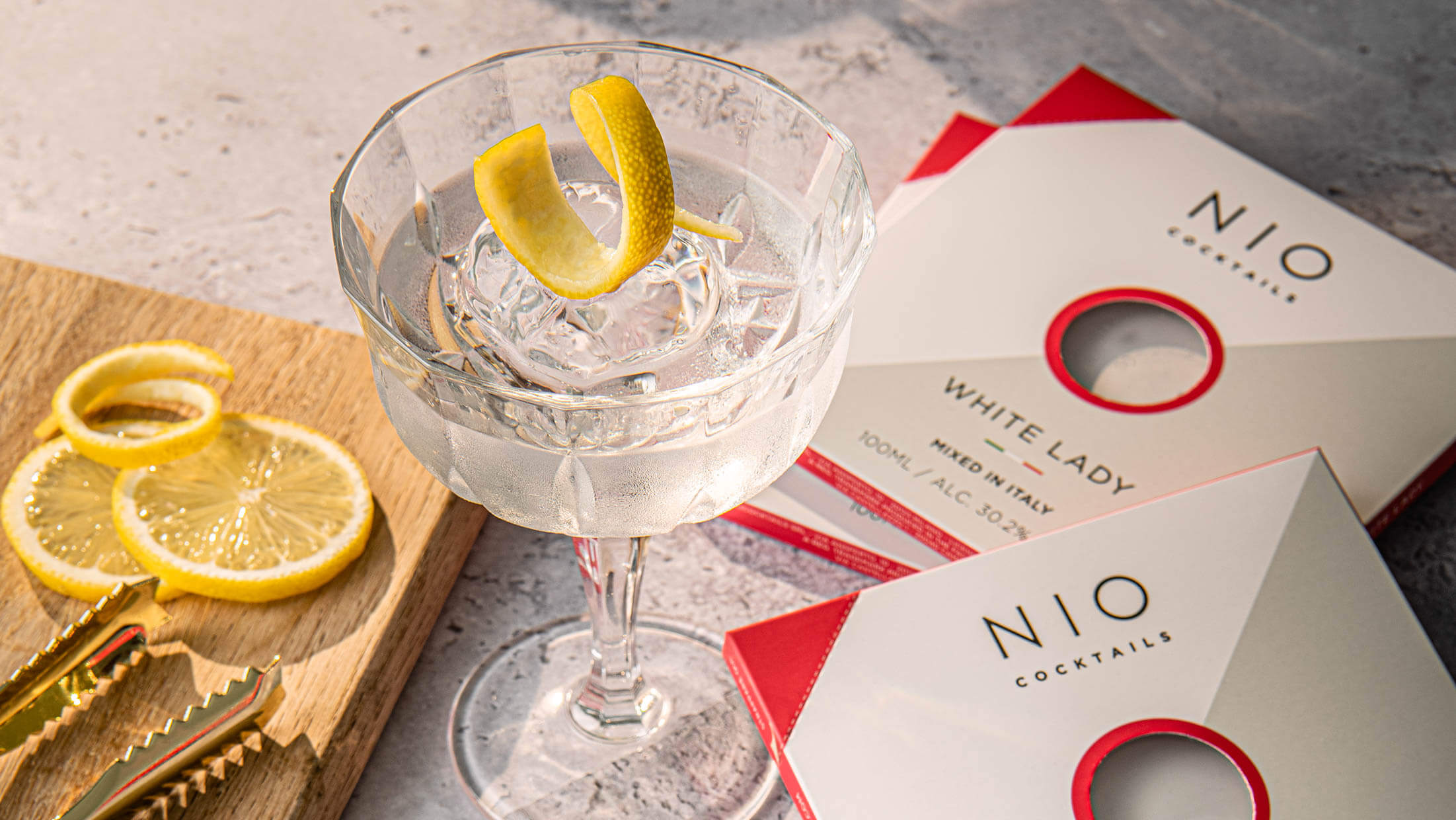 The White Lady's story
The exact origin of the White Lady cocktail, which used to be more minty, is up for debate. Some say it came from Harry's New York Bar in Paris, others say it was from the Savoy Hotel in London. Either way, over time the crème de menthe was replaced in favour of gin, taking the sharpness down a notch which made it an absolute winner. The Tanqueray London Dry Gin, Cointreau and lime hits all the right notes, merging bracing botanicals with sweet orange and tart citrus.
Taste a high quality cocktail, wherever you want it: just 3 gestures...
1. Shake
Choose your favorite NIO Cocktails and have a glass full of ice ready. Shake the pack.
2. TEAR OFF
Just pinch and tear the colored corner, you do not need to remove it from the paper case.
3. POUR
Pour into the glass and let stand for a minute to enjoy everything perfectly... better in good company.