Perché ti piacerà
We'll bring a high quality, thrilling tasting experience to your home or wherever you like. Treat yourself to or gift a wonderful sensory moment; our cocktails are created to Patrick Pistolesi's recipes and shipped in fully recyclable designer packaging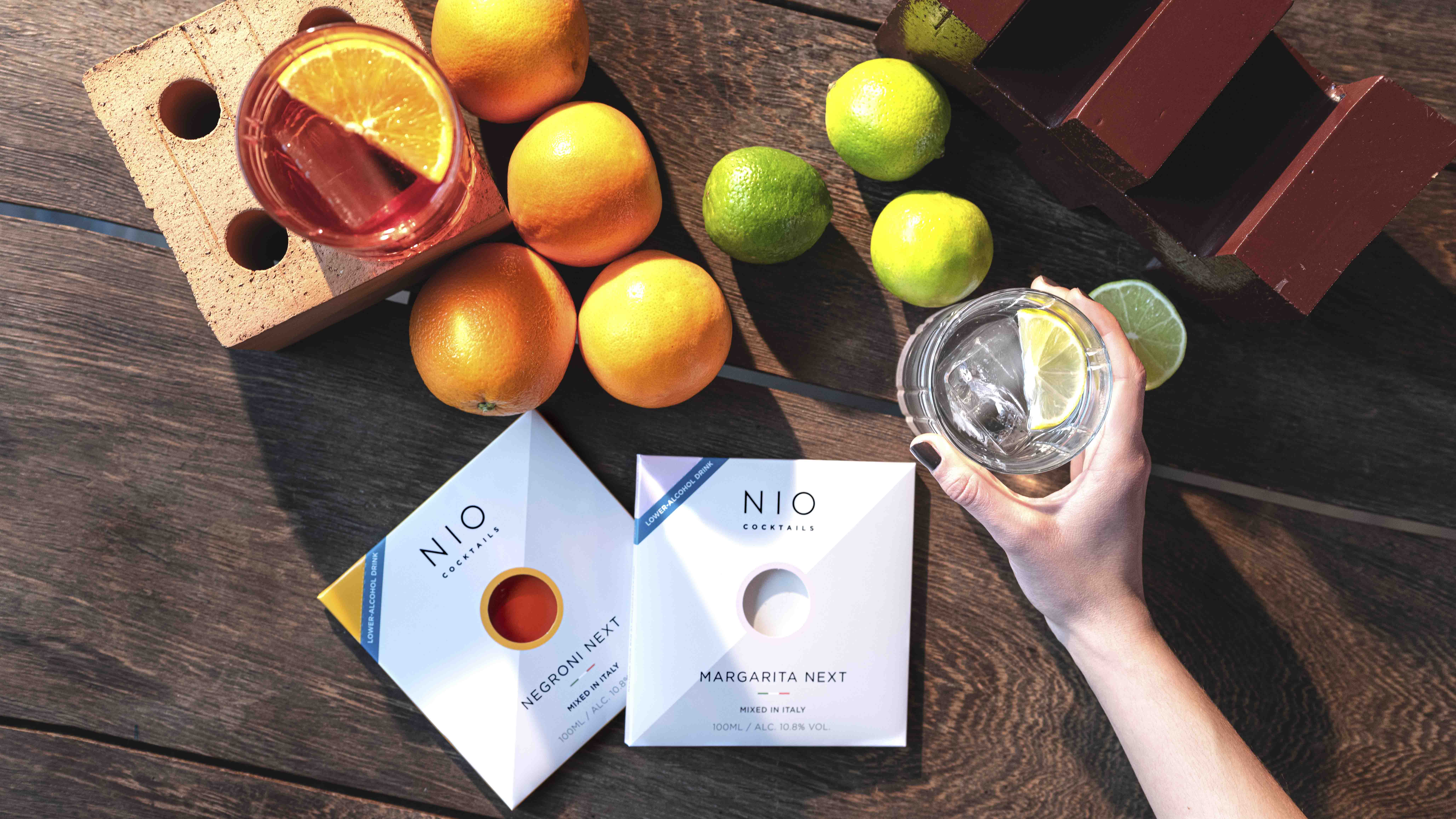 The History of Margarita NEXT
Less is more so in 2023, we have decided to apply this mantra to our newest addition, the Margarita Next: less alcohol with strictly no compromise on flavour. There are many claims as to who invented the original in the '40s, but we do know who invented the sassy Margarita Next.
Taste a high quality cocktail, wherever you want it: just 3 gestures...
1. Shake
Choose your favorite NIO Cocktails and have a glass full of ice ready. Shake the pack.
2. TEAR OFF
Just pinch and tear the colored corner, you do not need to remove it from the paper case.
3. POUR
Pour into the glass and let stand for a minute to enjoy everything perfectly... better in good company.
Would you prefer to visit our EU store?
NIO has different stores for different regions and we want to make sure that you browse the correct store.

Are you 18+?
To enter website you must be 18+