Why you'll love it
We'll bring a high quality, thrilling tasting experience to your home or wherever you like. Treat yourself to or gift a wonderful sensory moment; our cocktails are created to Patrick Pistolesi's recipes and shipped in fully recyclable designer packaging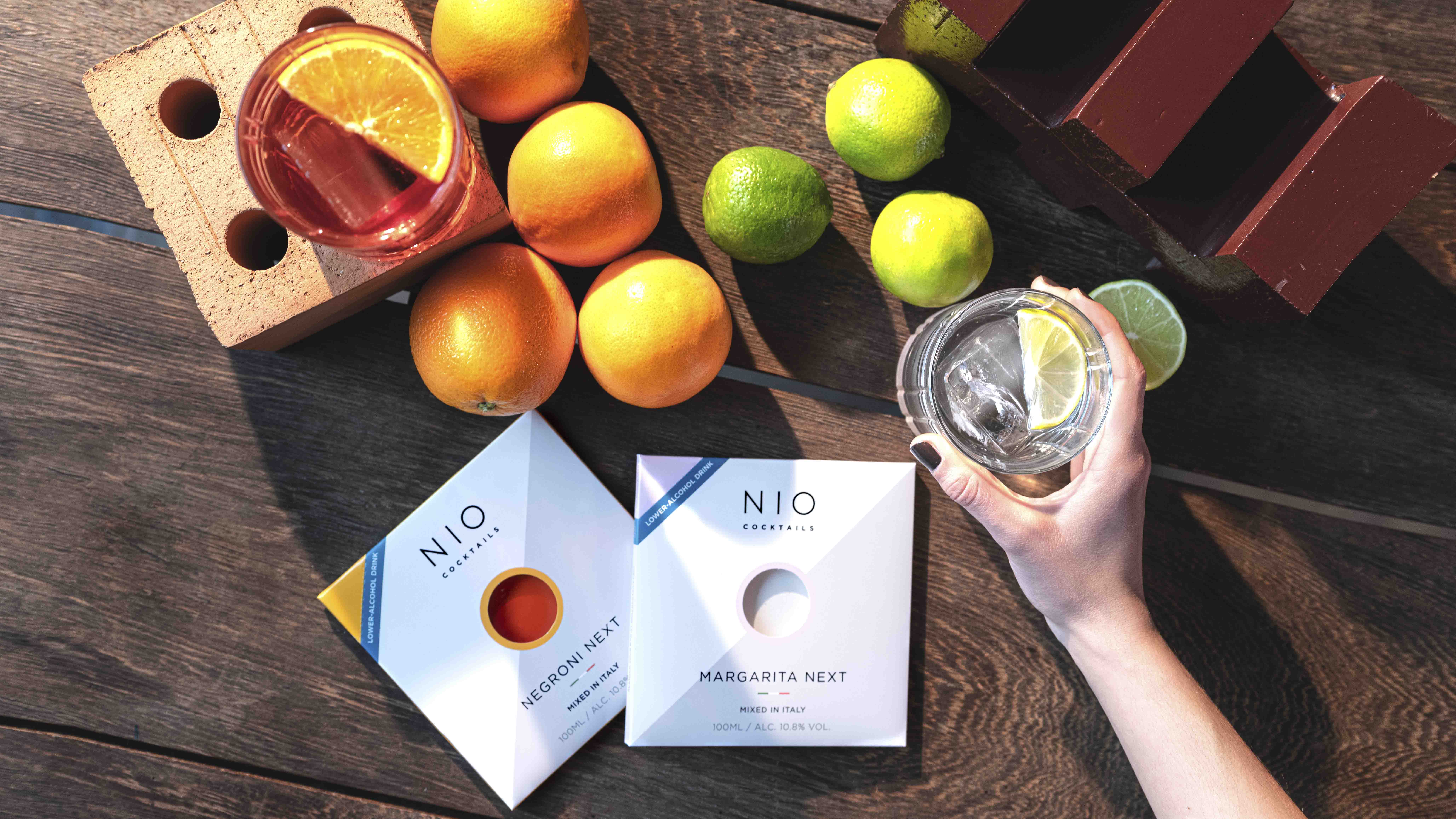 The history of Negroni NEXT
It was aperitif time one evening in the '20s and Count Camillo Negroni of Florence asked for a splash of gin instead of soda water in his Americana. Just like that, the Negroni cocktail was born. In the past, many cocktails were the result of happy accidents or a question of taste; our Negroni Next is the result of a careful balancing and refining of premium ingredients performed by our Master Mixologist, Patrick Pistolesi. There is no doubt the Count would marvel that, despite being lower alcohol, the Negroni Next misses nothing on his original.
Taste a high quality cocktail, wherever you want it: just 3 gestures...
1. Shake
Choose your favorite NIO Cocktails and have a glass full of ice ready. Shake the pack.
2. TEAR OFF
Just pinch and tear the colored corner, you do not need to remove it from the paper case.
3. POUR
Pour into the glass and let stand for a minute to enjoy everything perfectly... better in good company.
Would you prefer to visit our EU store?
NIO has different stores for different regions and we want to make sure that you browse the correct store.

Are you 18+?
To enter website you must be 18+