Why you'll love it
There is literally nothing more inviting or delicious than Strawberry Margaritas shared with friends. Be a rebel and drink it midwinter or a traditionalist and enjoy it in the sun. Created using the reddest, fruitiest 1883 Organic Strawberry Syrup, Merlet Crème de Fraise des Bois, Tequila Exotico Blanco and lime solution, it will brighten and sweeten even your hardest-to-please guest. And if you're planning on an after-dinner taste experience then this drink is mixed with so much fun and passion by our world-renowned Mixologist, Patrick Pistolesi, that your after-dinners will become the highlight of the evening. Pair with smoky or spicy appetisers, tacos, nachos or your favourite fruit and sorbets. Garnish with slices of fresh strawberry for the full experience.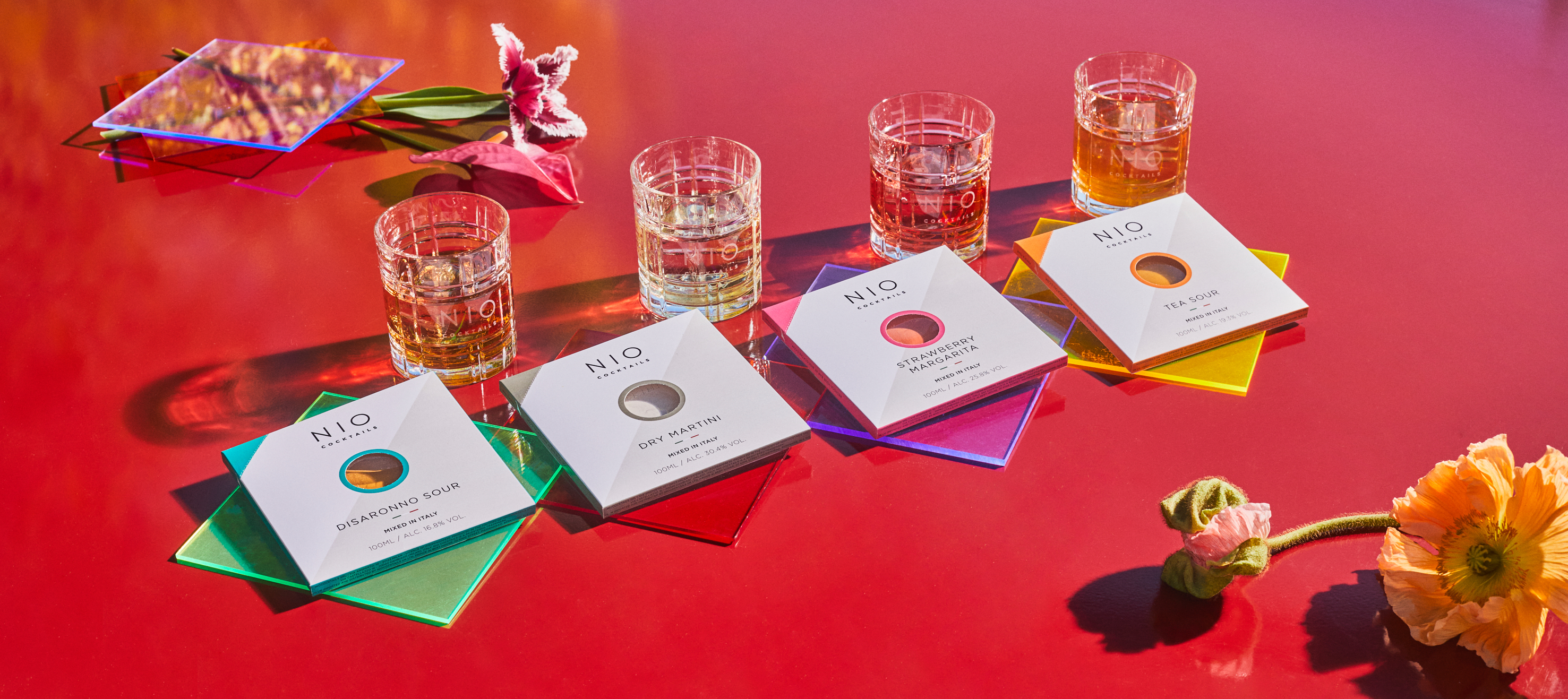 The history of Strawberry Margarita
The original was invented around the '30s to please someone who didn't want to drink straight Tequila. This Mexican favourite came into its own again in the '90s in its strawberry version. In the words of Patrick Pistolesi, our Master Mixologist, 'It reminds me of youth and partying. it puts a smile on everyone's face.' Make some noise for the cutest, sweetest cocktail of all: the Strawberry Margarita
Taste a high quality cocktail, wherever you want it: just 3 gestures...
1. Shake
Choose your favorite NIO Cocktails and have a glass full of ice ready. Shake the pack.
2. TEAR OFF
Just pinch and tear the colored corner, you do not need to remove it from the paper case.
3. POUR
Pour into the glass and let stand for a minute to enjoy everything perfectly... better in good company.