Why you'll love it
If a refreshing little kick is the order of the day for your garden party, the Tea Sour's magic ingredient T+, a unique liqueur Made in Italy with hand-picked black tea leaves, has all that and more. Thanks to its natural caffeine content, you'll add a dash of vigour to your get-together as you notice the suffusion of more delicate notes such as malt, walnuts, bergamot and lemon zest, with a balance of bitter tannins, fresh florals, toasted nuts and something smokey. Sour tea with a tickle. Hand mixed in Italy for you by our Master Mixologist, Patrick Pistolesi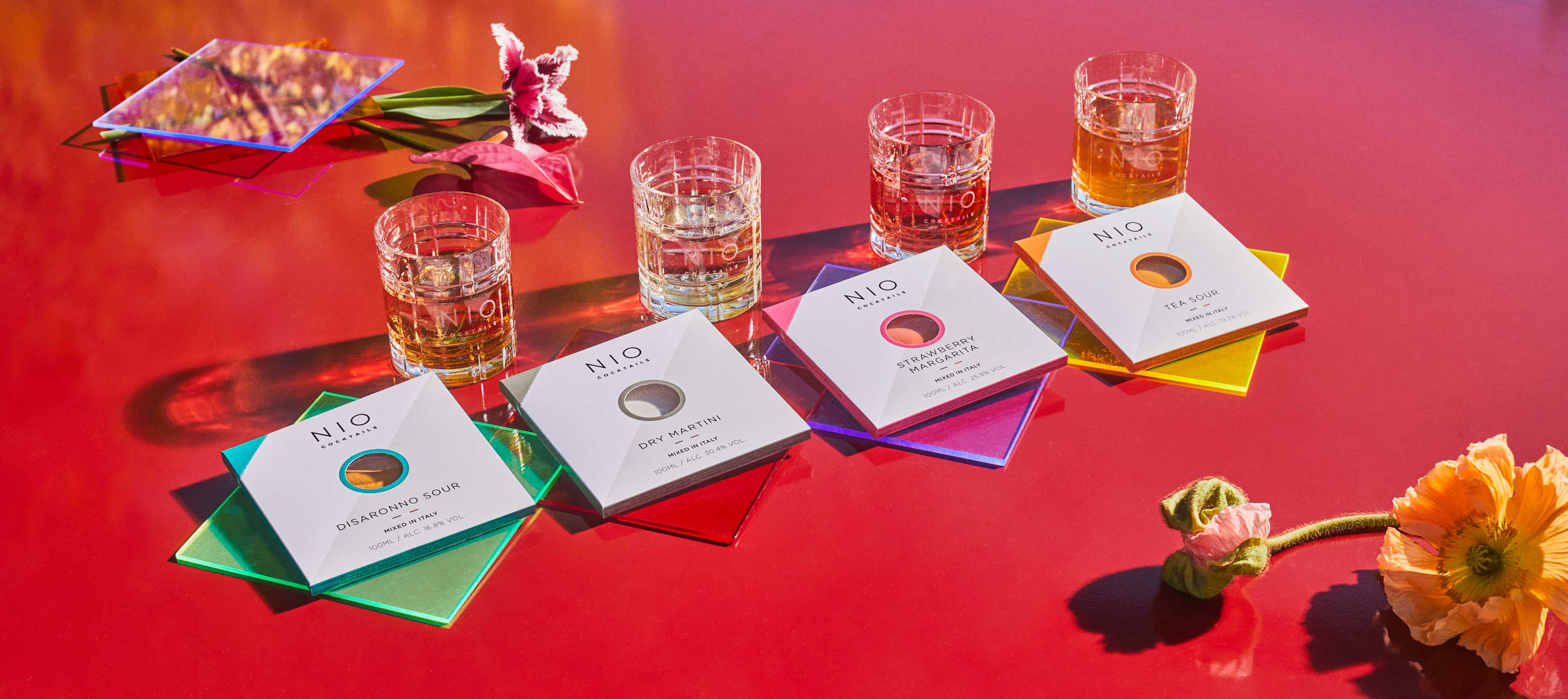 History of Tea Sour
A bit hazy, but we have it that other than the invention of the Sour by the British Navy who added lime juice to their tipple to prevent scurvy, two Italian bartenders ended up inventing their own tea-based cocktail as nothing else came near. Then along comes T+ with its very own spectrum of notes, the perfect base for our Tea Sour, and the magic is made.
Taste a high quality cocktail, wherever you want it: just 3 gestures...
1. Shake
Choose your favorite NIO Cocktails and have a glass full of ice ready. Shake the pack.
2. TEAR OFF
Just pinch and tear the colored corner, you do not need to remove it from the paper case.
3. POUR
Pour into the glass and let stand for a minute to enjoy everything perfectly... better in good company.
Would you prefer to visit our EU store?
NIO has different stores for different regions and we want to make sure that you browse the correct store.

Are you 18+?
To enter website you must be 18+