Hand-mixed in Italy with the best spirits in the world
We'll bring a high quality, thrilling tasting experience to your home or wherever you like. Treat yourself to or gift a wonderful sensory moment; our cocktails are created to Patrick Pistolesi's recipes and shipped in fully recyclable designer packaging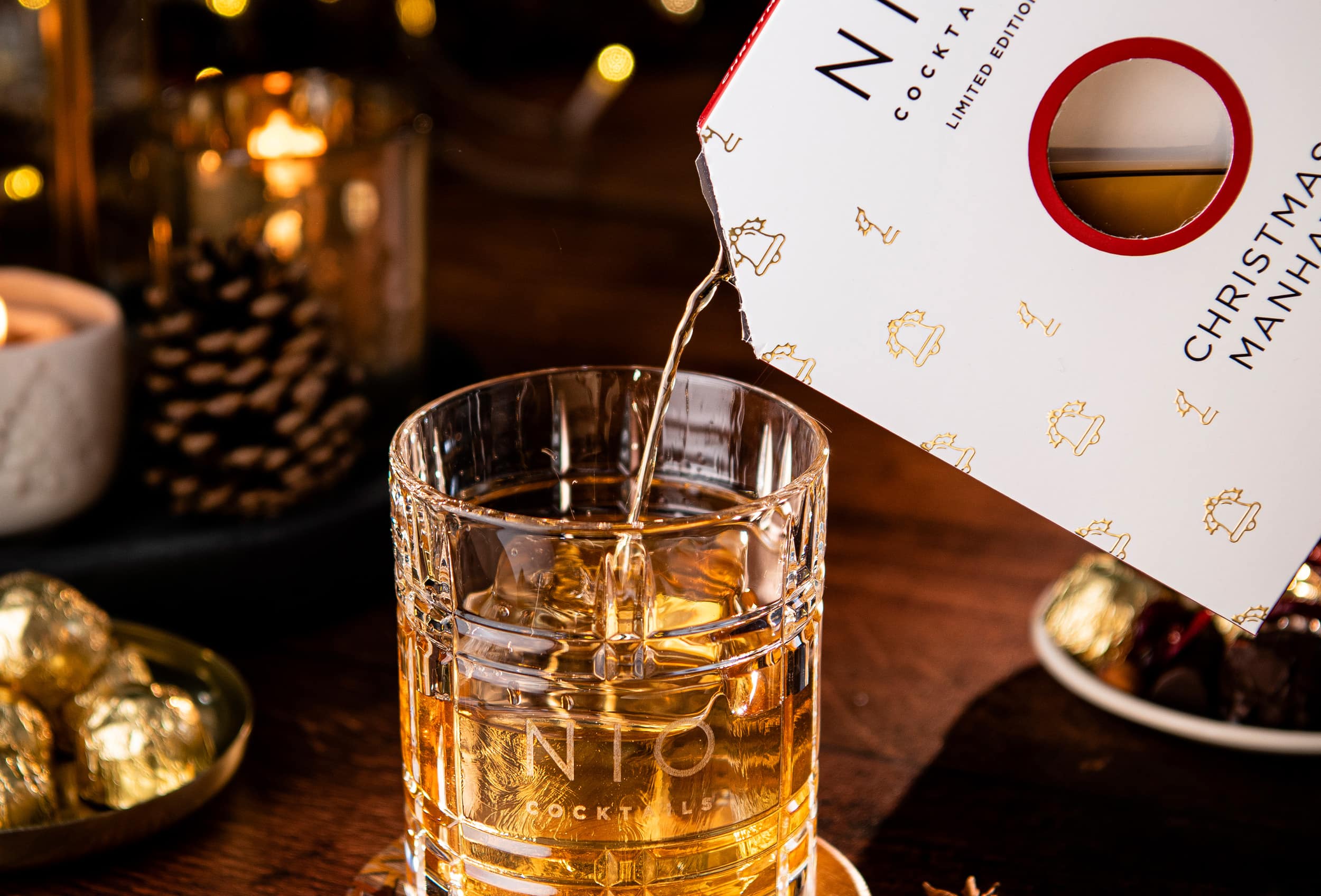 Christmas cocktails: recipe and tasting notes for our
Christmas in Manhattan.
Let your imagination run riot and transport you to Manhattan on Christmas day, to that enchanting spectacle of lights, sounds and flavours: the exquisitely decorated 5th Avenue store windows, the giant Christmas tree, the downtown skating rink and romantic carriage rides around a snowy Central Park. The warmth of Bulleit bourbon and the sweetness of Cocchi Italian vermouth blend perfectly with the gentle chocolate aroma of crème de cacao. The unique, typically Christmassy scent of mandarin orange is the final touch that creates a cocktail ideal for a magical festive toast.
Taste a high quality cocktail, wherever you want it: just 3 gestures...
1. Shake
Choose your favorite NIO Cocktails and have a glass full of ice ready. Shake the pack.
2. TEAR OFF
Just pinch and tear the colored corner, you do not need to remove it from the paper case.
3. POUR
Pour into the glass and let stand for a minute to enjoy everything perfectly... better in good company.