Forever summer premixed cocktail box
Save 30% 36€ 25€
BIT0012264
6 cocktails that keep the summer vibe going, all year round.
Key Ingredients:
Tea Sour x2 18,5% VOL

|
Roasted Amaretto Sour x2 16,8% VOL

|
Mango Margarita x2 17,4% VOL
Why you'll love it
Just because you bid farewell to summer, doesn't mean you have to do the same to summer cocktails. In fact, a sip of sunshine might be exactly what's needed while we all reduce our heating usage this year. A taste of the nutty, fruity notes of the Tea Sour, Mango Margarita and Roasted Amaretto Sour cocktails could transport you right back to summer. 
Tea Sour x2
A fruity twist on an ice tea cocktail, made with T+ Tea Liqueur. Crafted for relaxed afternoons.
Roasted Amaretto Sour x2
An evening classic with Adriatico Amaretto, notes of cocoa, coffee and cinnamon and lemon.
Mango Margarita x2
Tequila Exotico Blanco 100% Blue Agave meets mango liqueur with a subtle dash of spice. Perfect for pre-dinner drinks.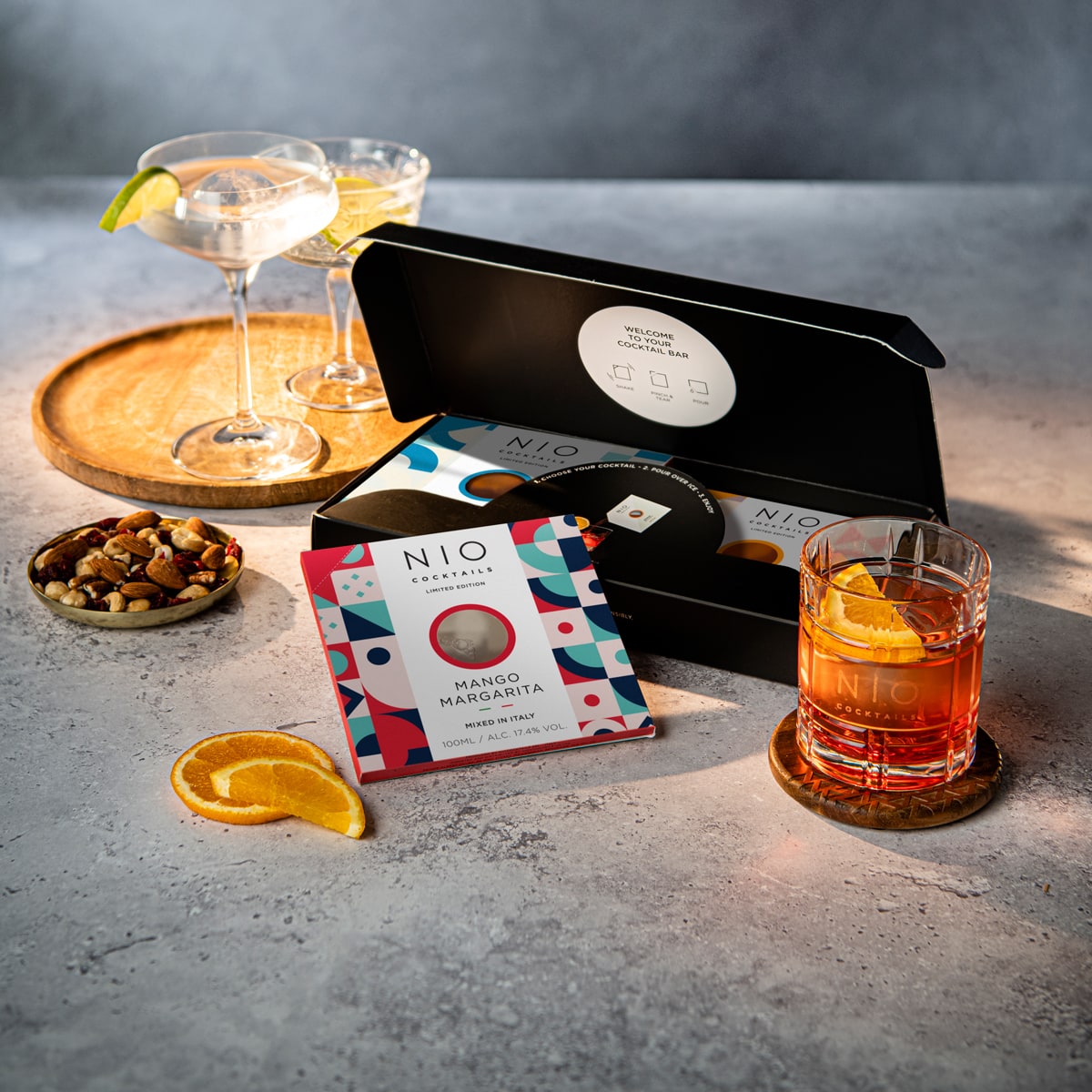 The Forever Summer cocktail box's story
We'll bring a high quality, thrilling tasting experience to your home or wherever you like. Treat yourself to or gift a wonderful sensory moment; our cocktails are created to Patrick Pistolesi's recipes and shipped in fully recyclable designer packaging