Postcard Bundle
90€
BIT1877008
We may be heading into winter but that doesn't mean you can't travel in taste to three incredible destinations, all crafted with the finest premium tspirits. These 12 unforgettable cocktails allow you to take flight to the most beautiful parts of the world from the comfort of your own home
Key Ingredients:
Postcards From Japan

|
Postcards From France

|
Postcards From Venice
Postcards from Japan
Scopri lo spirito del Giappone con questa collezione esclusiva di NIO Cocktails and e del suo fenomenale Mixologist, Patrick Pistolesi.
Postcards from Venice
Una collezione di 4 cocktail limited edition, ognuno miscelato artigianalmente da Patrick Pistolesi, per trasportarti in un viaggio senza tempo attraverso le calli di questa romantica città..
Postcards from France
Dalle terre del Cognac fino alle frastagliate coste della Normandia, Patrick vi guiderà in un viaggio del gusto attraverso 4 cocktail unici e contemporanei, con un'anima francese.
Why you'll love it
We'll bring a high quality, thrilling tasting experience to your home or wherever you like. Treat yourself to or gift a wonderful sensory moment; our cocktails are created to Patrick Pistolesi's recipes and shipped in fully recyclable designer packaging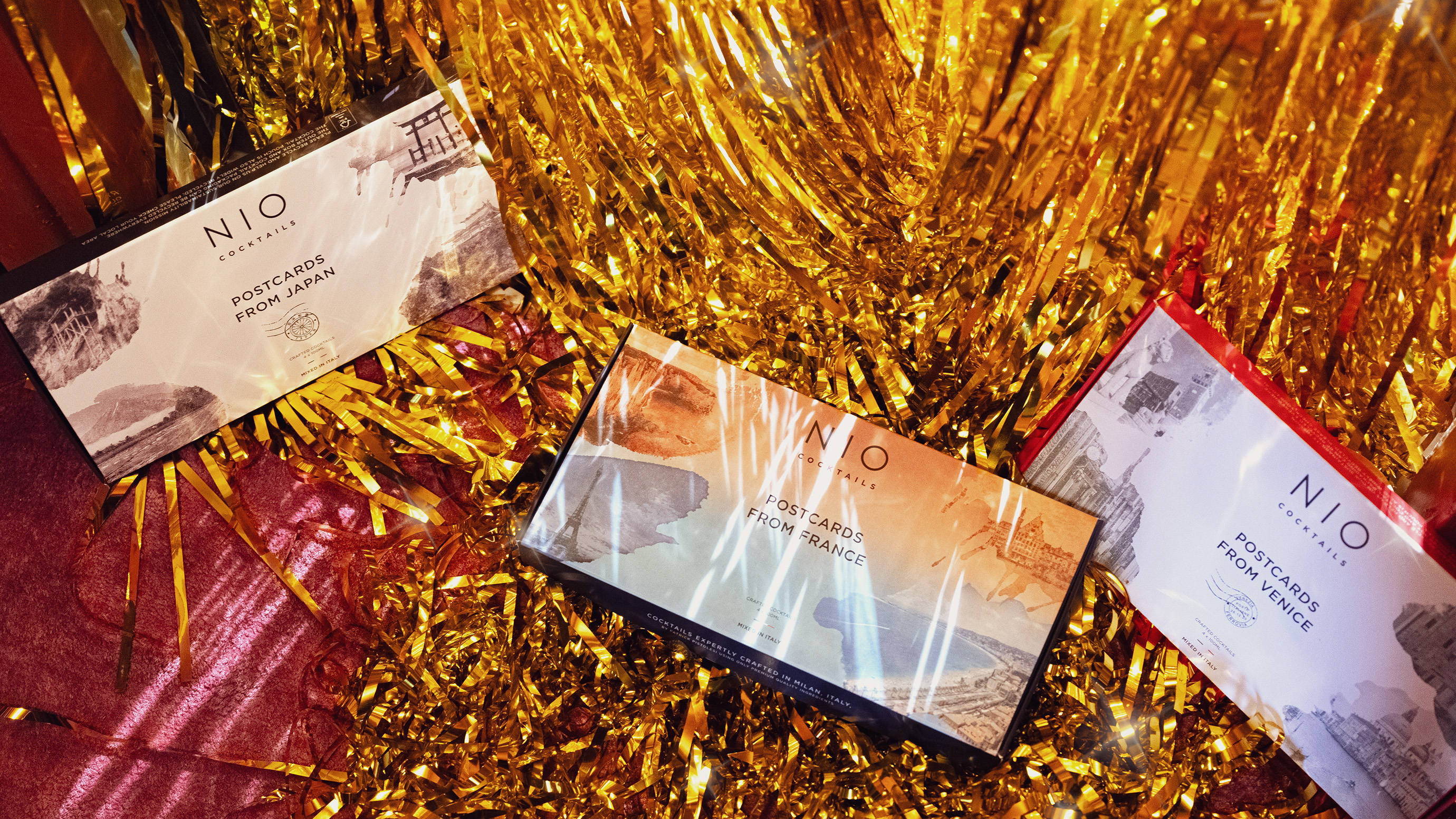 What's in the box
It's time to travel around the NIO Cocktails world of Mixology with this sensational once-off Postcards Bundle, only for Cyber Week.